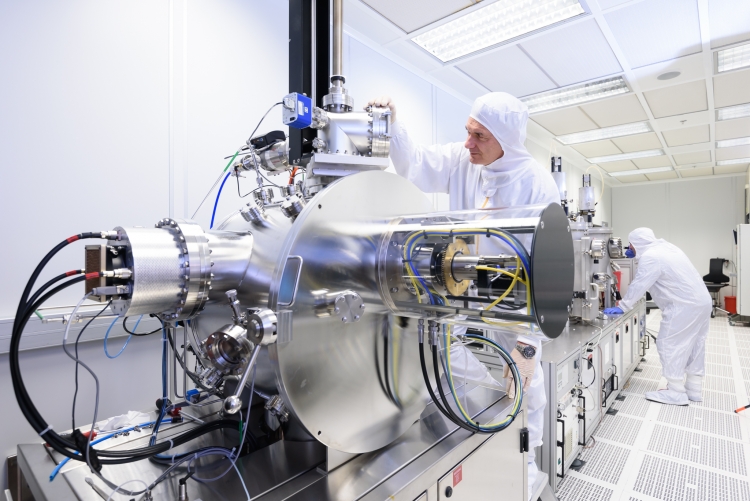 Scientific state of the art nano-manufacturing environment by providing both mentorship and access to interdisciplinary research teams from both academia and industry.
Our professional staff provides ongoing support for a broad range of fabrication processes, and

offers creative solutions and suggestions where needed.
Bina Facility provides state-of-the-art environment and tools for micro and nano fabrication.
Infrastructure: Class 100 and Class 1000 clean rooms.
Lithography: 50Kev E-Beam, Mask Aligner, and Direct Laser.
Deposition: Ion Beam Sputtering, Magnetron-Sputtering, Thermal / E-Beam Evaporation, and Atomic Layer Deposition (ALD).
Etch and Milling: ICP-RIE (Reactive Ion Etch), Ion Milling.
Packaging: Wafer Bonder and Wafer Dicing
Process inspection: Optical and Stylus profilers, XRF, Ellipsometers, Microscopes, Probe-Station with Device Analyzer.
Last Updated Date : 06/04/2022