Ion Beam Sputtering system Intlvac Nanoquest
•
High-end thin film deposition process.
•
4 targets and ION ASSIST/Etch source.
•
Lower pressure sputter deposition (10
-4
Torr), sputtered atoms retain kinetic energy due to minimal scatting in low pressure environments.
•
High quality, smooth, pin hole free films.
•
Enhanced adhesion and micro-structure control.
•
Yields excellent coverage at small thicknesses and on high aspect ratio features.
•
Independent control of ion beam parameters allows user to engineer film for desired properties.
•
Typically, film properties from ion beam deposition exceed those deposited by evaporation or magnetron sputtering.
Specifications
•
The system intended for deposition of high quality optical and magnetic coatings.
•
Max substrate size 100 mm
•
Ion Beam Sputtering including Ion assist and reactive sputtering options
•
Ar, O2, N2 sputter gases
•
Ions energy up to 1200 eV
•
Very high films quality and thickness accuracy and repeatability
   High density layers
   Low optical loss
   High surface quality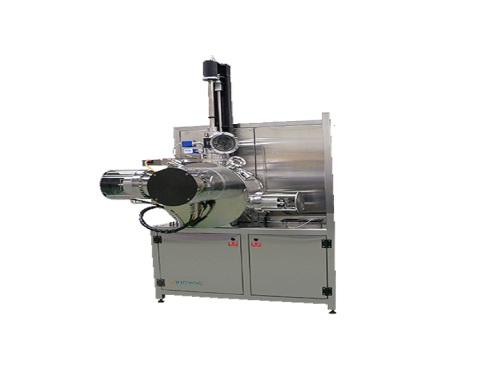 Last Updated Date : 06/04/2022